Why is Amazing Movers the right company for you?
Amazing Movers specializes in local moving, state to state moving and cross country moving. We are based in the San Francisco Bay Area and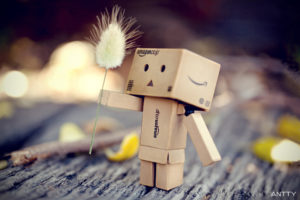 considered the premier and most affordable moving service in the greater California area.
Amazing Movers is trained to handle your entire moving experience from the packing to the reassembly of your furniture. We conform to the California Public Uti
lities Commission standards that are put in place for all moving companies in the state of California. Our movers are highly trained, efficient and generally nice individuals. We understand that your belongings are important and often irreplaceable. Our movers will work with you to ensure that all your items arrive at your new home in the same condition they left.
For local moves our hourly rates include: moving blankets, furniture disassembly & reassembly, wardrobe boxes, unlimited surround wrap & scotch tape, moving upstairs and moving long walks. These are things that other movers may add as hidden fees that you won't find out about until you get the bill. We do not have any hidden fees at Amazing Movers because we want to be upfront and honest with you from the beginning.
What is Interstate Moving?
Interstate moving differs from a local move because it involves crossing state lines. However, it can be a much longer move than just the next state. Coast to coast moving is also considered interstate moving.
Interstate moving, also referred to as long distance moving, can vary greatly in price from a local move. Long distance moving quotes often include other factors related to the distance and logistics of the move. Pricing should be discussed up front, so you don't run into unexpected costs after the move is completed.
Not all moving companies can perform interstate moving. There are specific insurance policies and government regulations that are required for out of state movers. These regulations are put in place to protect the customer from incidents that may occur over the course of the move. Make sure you do your research because there are companies out there

that do not follow the laws and regulations. This could end up being detrimental to your belongings and your entire moving experience.
How much does it cost?
At Amazing Movers costs are determined based on the distance that will be traveling, the total cubic feet of your belongings plus the packing materials.
Our state to state moving service requires more information about the move to determine accurate pricing. At Amazing Movers, we need to know the volume of your belongings, the distance that will be traveled, who is packing your items and the logistics of the delivery (i.e. elevators, stairs, long carry and/or shuttle service) to give you an accurate price quote. The more information you provide us about your items and the move, the better idea you will get of how much the move will cost.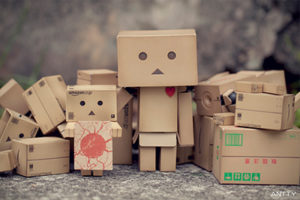 At Amazing Mover's, free moving estimates are offered to all our customers. We will do our best to provide you with the most accurate breakdown of costs so that you can plan your budget accordingly. There is no need to worry about hidden fees if you choose Amazing Movers.
Why is Amazing Movers different?
Amazing Movers is the premier moving company in the the San Francisco Bay Area and greater California area. This is because of the exceptional quality and customer service that we offer to all our customers. You will not feel like we are just some big company trying to get to the next job. We take pride in each move that we make and are only satisfied when you are satisfied.
When you schedule a move with Amazing Movers, you will be assigned your own specialized moving consultant. They are trained to analyze your move and come up with a specific plan to best meet your needs. All moves are different, so why would we try to utilize the same plan for all customers?
We also handle business moves including: office moves, employee relocations and warehousing. We can provide you with full service or partial moving help. It is up to you. We truly care about all our customers and want to be the company you think of first for your long distance moving needs.